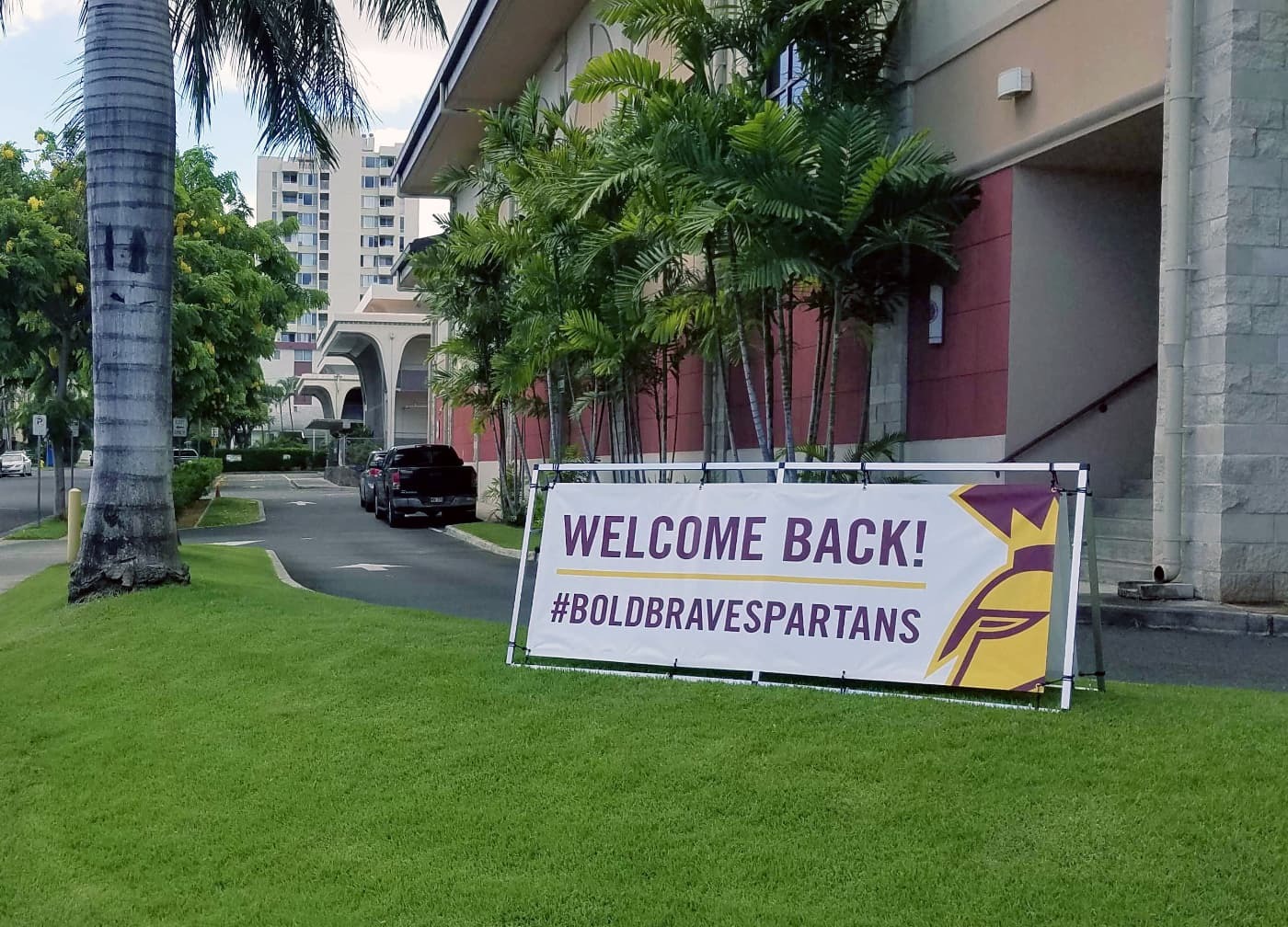 Industry
Education
Branding the next generation.
JPG Hawaii proudly serves the entire education community of Hawaii, from elementary to intermediate, high school to college, and higher education institutions. With a commitment to excellence, we provide comprehensive printing solutions that ensure your message effectively reaches students, parents, and faculty across all educational levels. Our personalized and well-crafted printed materials play a vital role in fostering clear communication channels within schools, enhancing the learning experience, and inspiring a passion for knowledge among students. From colorful classroom posters to informative brochures and handouts, our print materials cater to the unique needs and curriculum of each educational setting, creating a holistic and engaging learning atmosphere.
How can JPG Hawaii help educational institutions effectively communicate with students, parents, and visitors?
JPG Hawaii specializes in creating informative and visually appealing signage and event displays for educational facilities. Clear and concise signage assists in navigating campuses, reducing confusion, and creating a positive impression on visitors.
Can JPG Hawaii assist in educating students and parents about school programs and services?
Yes, our high-quality marketing collateral, including brochures and flyers, helps educational institutions effectively communicate information about academic programs, extracurricular activities, and important school-related topics. These prints facilitate engagement and build trust among stakeholders.
How can JPG Hawaii help educational institutions maintain a professional and cohesive brand identity?
We offer custom environmental signage, event displays, and marketing collateral that reflect the institution's values and mission consistently. These prints reinforce professionalism, inspire confidence in stakeholders, and showcase the commitment to providing quality education.
We're happy to help.
JPG Media has the expertise and experience to take your OOH campaign to the next level.
Get Pricing
Other Industries we Serve