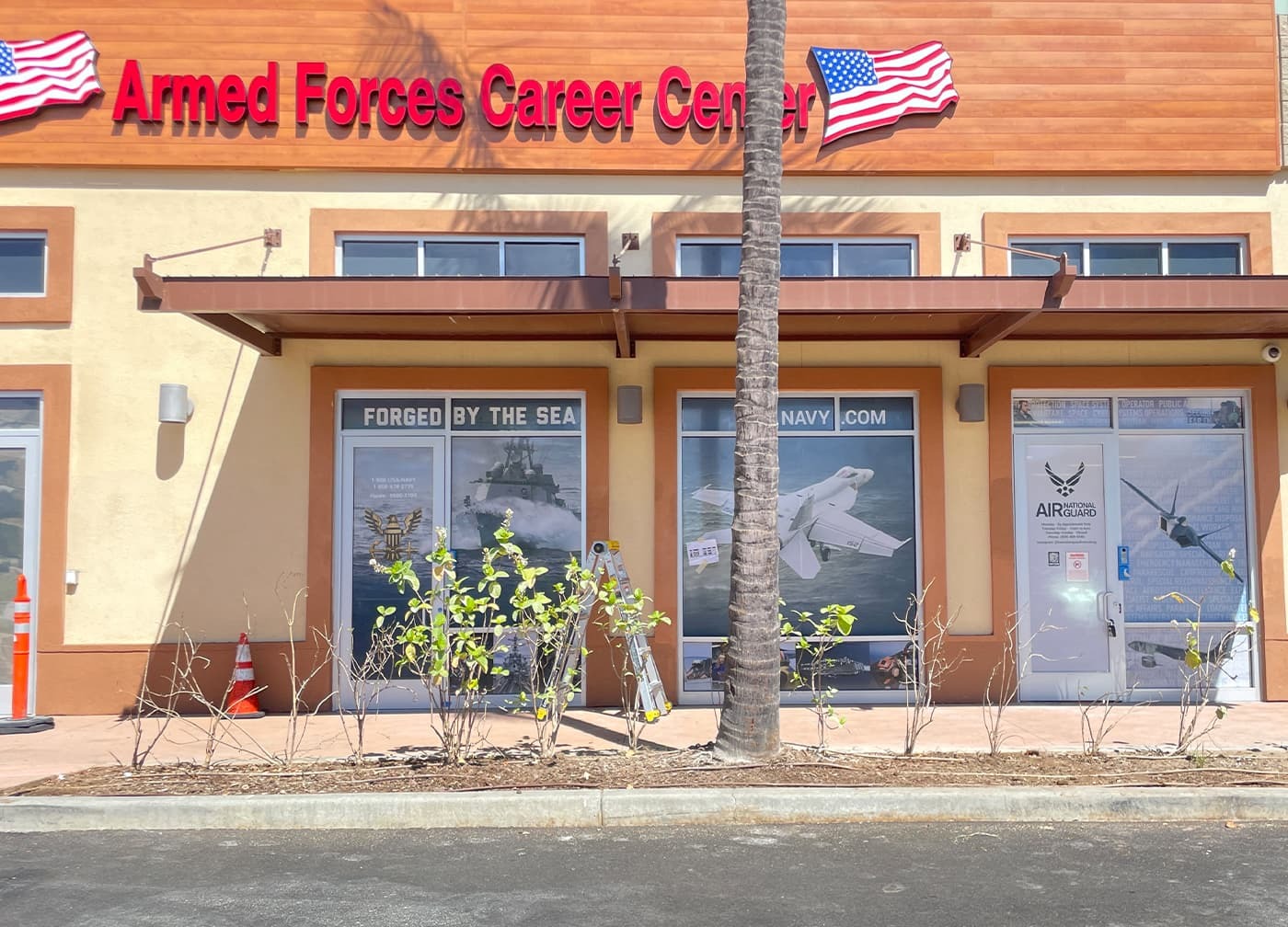 Industry
Military
Serving the next generation of leaders.
The military can find strategic branding solutions through JPG Hawaii's expertise. Whether it's showcasing military accomplishments or promoting recruitment efforts, our custom event displays and signage deliver a powerful message to the target audience. Consistent branding across marketing collateral and custom vehicle wraps ensures a unified and professional image, strengthening connections with both the public and military personnel. By partnering with JPG Hawaii, the military can effectively communicate its values, achievements, and services to achieve its objectives.
Can JPG Hawaii help us effectively promote our recruitment efforts?
Yes, we specialize in creating impactful event displays and signage that deliver a powerful message. Whether you're showcasing military accomplishments or recruiting new personnel, our custom prints will help you reach your goals.
What diverse printing solutions does JPG Hawaii offer to cater to the military's various needs?
We provide a wide range of printing solutions, from event displays for military gatherings to vehicle wraps for promotional campaigns. Our prints empower the military to engage with the public, create positive interactions, and foster community support.
How can JPG Hawaii ensure consistent branding for our military initiatives?
Our high-quality prints ensure that your branding remains consistent across marketing collateral, signage, and even custom vehicle wraps, creating a cohesive identity that represents the strength and unity of the military.
We're happy to help.
JPG Media has the expertise and experience to take your OOH campaign to the next level.
Get Pricing
Other Industries we Serve