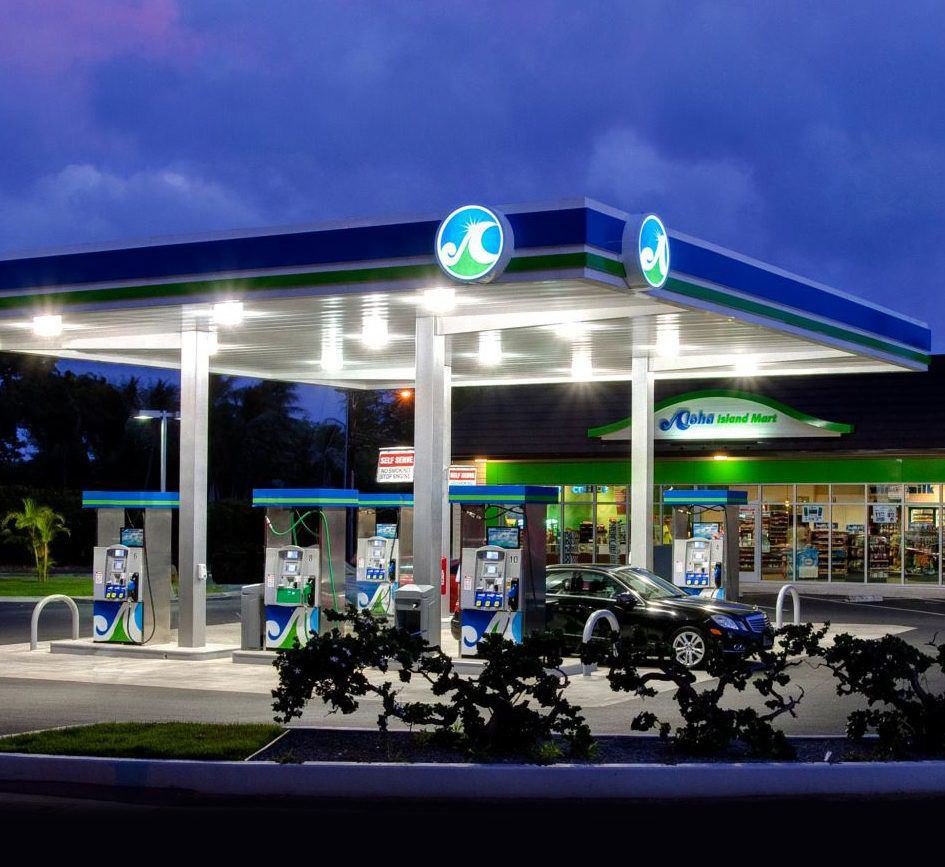 Industry
Gas Station
Serving the next generation of leaders.
Gas stations can enhance their customer experience with JPG Hawaii's specialized printing solutions. Our wayfinding and promotional signage improve functionality, guiding customers efficiently. Promotional displays effectively advertise special offers and loyalty programs, boosting customer engagement and loyalty. Through custom vehicle wraps and outdoor signage, gas stations can leverage outdoor advertising to reach a broader audience, increasing foot traffic and visibility.
How can JPG Hawaii help us effectively guide customers and promote special offers at our gas station?
JPG Hawaii specializes in creating wayfinding signage and retail graphics that can guide customers to fuel pumps and convenience stores while also advertising promotions and loyalty programs. Our strategically placed signs enhance the customer experience and drive engagement.
Can JPG Hawaii assist us in building brand loyalty among our gas station customers?
Yes, we provide customized marketing collateral, such as loyalty cards and promotional materials, that helps gas stations strengthen brand loyalty among customers. Consistent branding across these materials fosters customer trust and encourages repeat business.
How can JPG Hawaii help us leverage outdoor advertising to reach a broader audience?
Our outdoor signage and vehicle wraps offer a striking visual presence that captures the attention of passing motorists. Vibrant prints on gas station canopies and pump toppers create a visually appealing environment, increasing brand visibility.
We're happy to help.
JPG Media has the expertise and experience to take your OOH campaign to the next level.
Get Pricing
Other Industries we Serve