Event Displays
Eye-Catching Visual Impact
Brand Exposure and Awareness
Versatility and Portability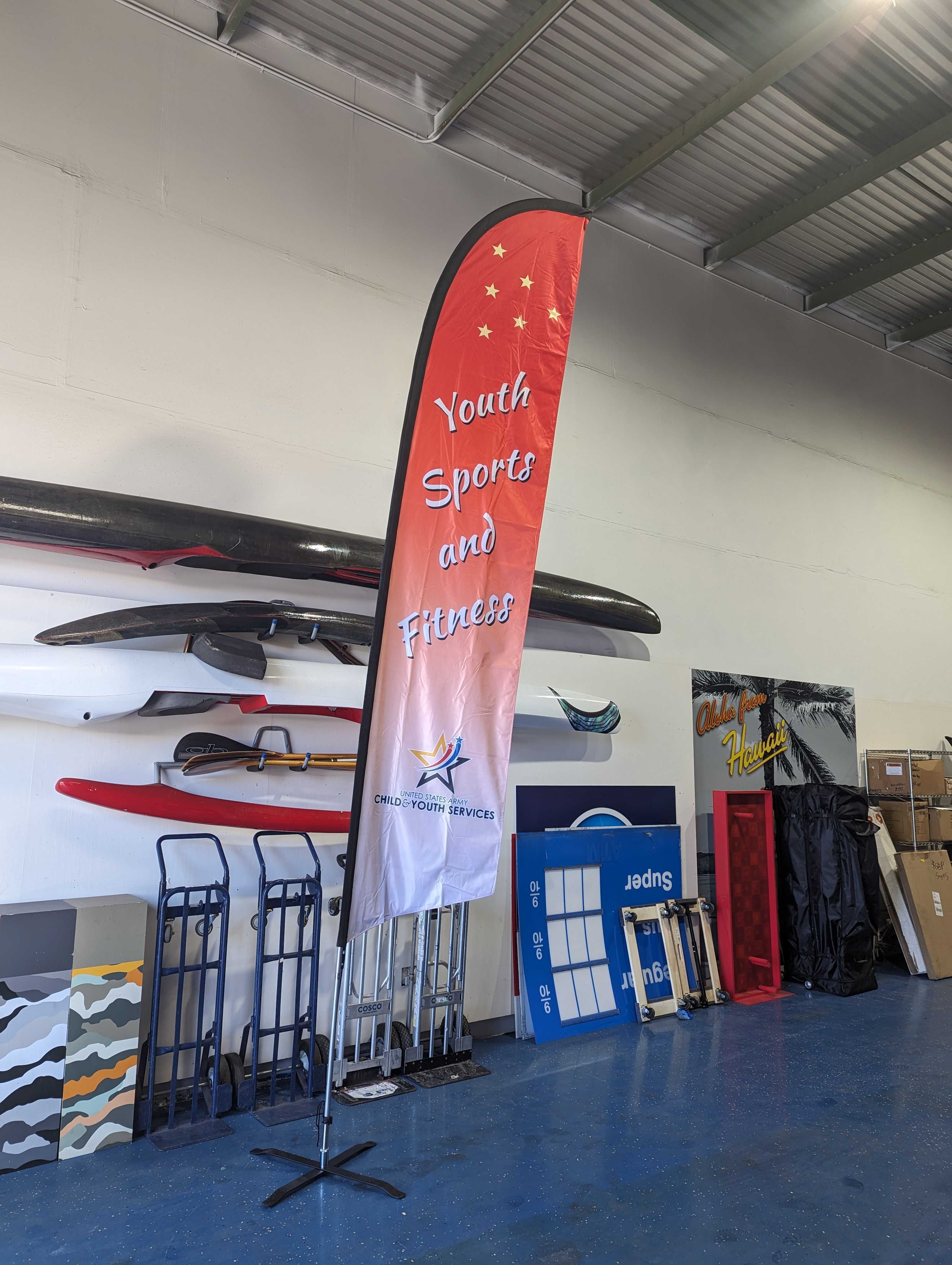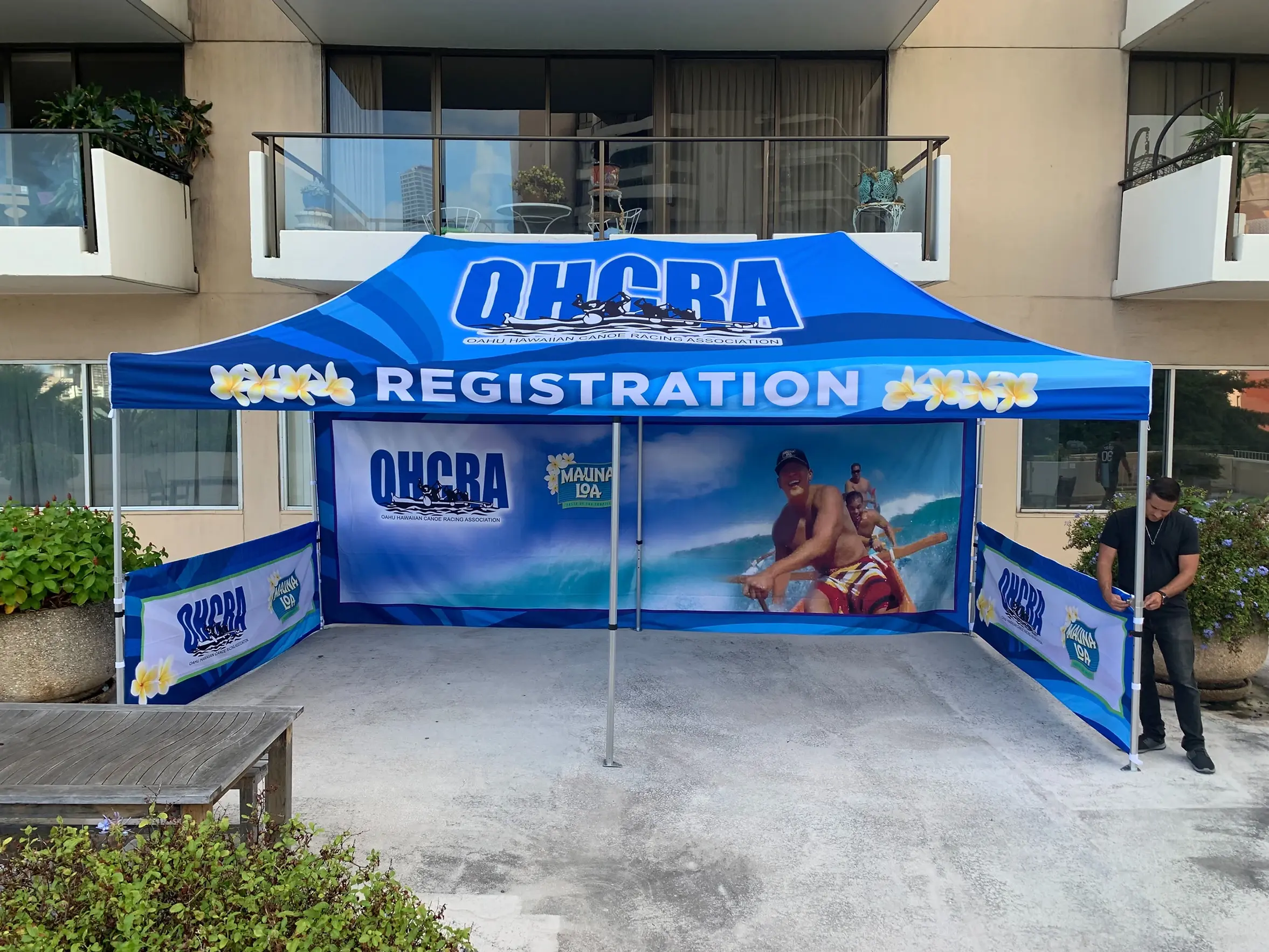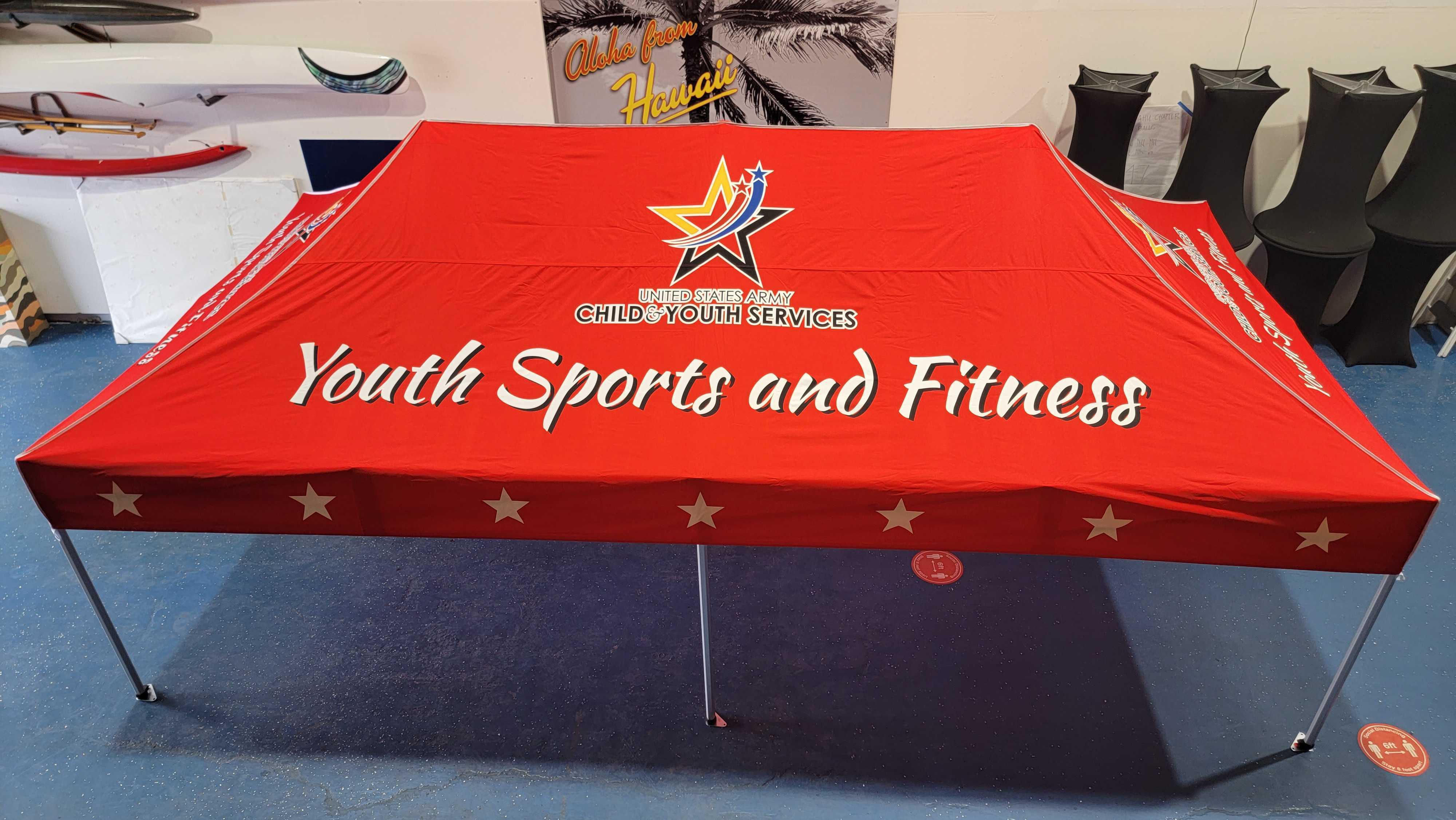 Companies should undoubtedly invest in event displays to elevate their event marketing and make a lasting impact on their target audience. Event displays such as pop-up tents, pull-up banners, table covers, feather flags, and backdrops offer a winning combination of versatility, visual appeal, and brand exposure. Pop-up tents provide a prominent and inviting space for interaction, creating a central hub for engagement and showcasing products or services. Pull-up banners and feather flags are excellent attention-grabbers, with their towering presence and captivating designs drawing event-goers towards your booth. Table covers offer a polished and professional touch, elevating the overall aesthetics and reinforcing brand consistency. Additionally, backdrops serve as impressive visual backbones, effectively setting the stage for brand messaging and photo opportunities.
Are event displays easy to set up and transport?
Yes, event displays are designed to be user-friendly and portable. Most displays, such as pop-up tents, pull-up banners, and feather flags, feature simple assembly mechanisms that require no special tools. They are lightweight and compact, making them easy to transport to different event locations. With quick and hassle-free setup, your team can focus on engaging with event attendees and maximizing your brand's presence.
How durable are event displays? Will they last for multiple events?
Event displays are built to withstand various event conditions and are constructed from high-quality materials for durability. With proper care and storage, they can last for multiple events, making them a cost-effective and reliable marketing investment. Additionally, if any parts need replacement or graphics require updating, our team can assist in keeping your event displays in top condition for future use.
What size and types of event displays are best suited for our specific event?
The ideal event displays depend on your event's goals, venue, and space. Our team can work with you to assess your event requirements and recommend the most suitable display options. From smaller tabletop displays to larger booth setups, we offer a wide range of sizes and types of event displays to meet your specific needs and ensure your brand gets noticed at any event.
We're happy to help.
JPG Hawaii can help you increase your sales, promote your products, and enhance your overall brand image to bring it all to life!
Get Pricing